Phone:  208-522-7627 | Fax:  208-524-6300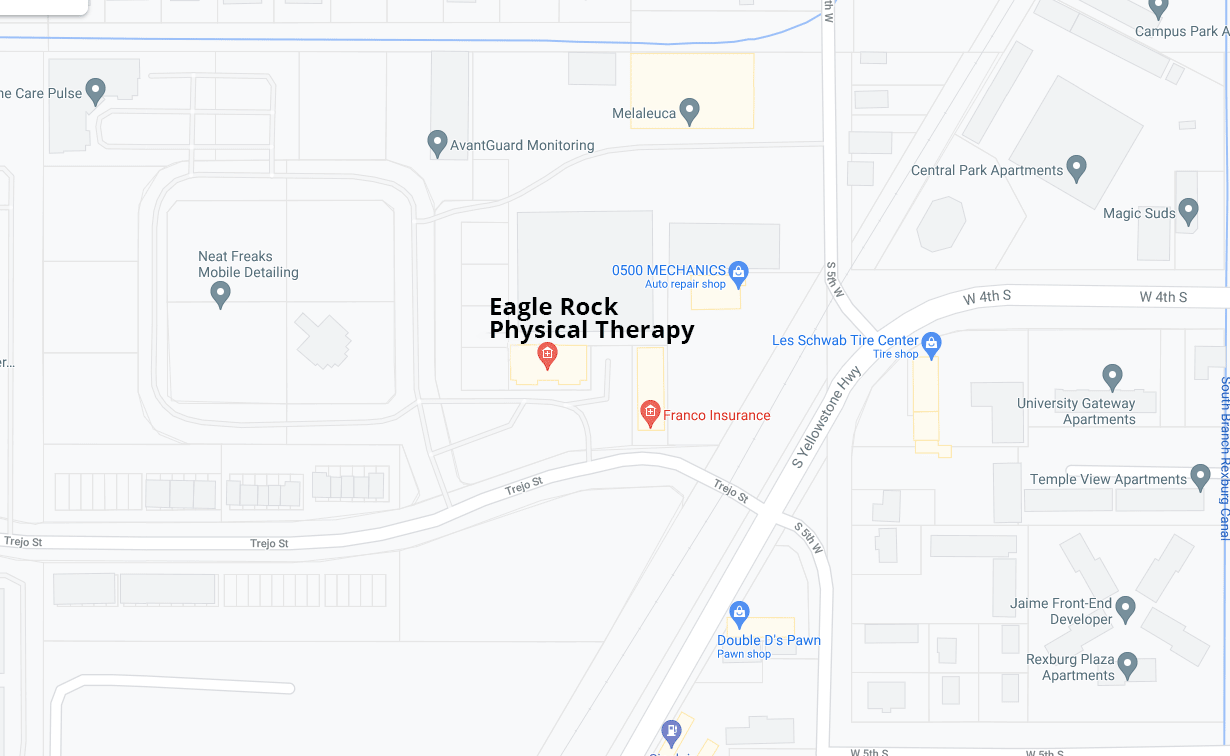 Rexburg Location
570 Trejo
Rexburg, ID 83440
Our Rexburg Location is located near the south end of town close to where Trejo Street intersects Yellowstone Highway.
Ask a Question
Your road to recovery may be as simple as asking a question. 
If you have a question about an ailment or condition, please feel free to ask me a question and I will do my best to help you …for free…online.  
Why am I doing this for free?  I love physical therapy and I think it can help many people.  There may be a simple exercise that will help you become pain free again.  This free online service is a starting point.  An office visit may or may not be necessary but it is my goal to help people become pain free so please ask.  I will get back to you as soon as possible.  
New Patient
New patients may prefer to download our New Patient Forms prior to arrival.